The Rare, Painful, And Deepest Of Short Quotes
​Learning The Hard Way - Intense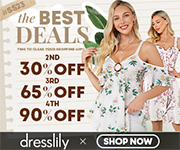 One of the deepest of quotes due to us all living our lives the way we do.
Since the beginning of our time we have understood that short cuts will get us in trouble.
We may or may not have sacrificed our decision-making choices accurately, but it doesn't hide how deep in jeopardy we might have put our lives in.
This quote will help us look back on all the times that we could have made it easier on ourselves; however, easy was't going to be an option.
It is deep to us all because we will in fact remember those times when we could have made a different decision to avoid what had happened.
The fact of the matter is, the decision has already been made and now we have to ride through that storm that might have been avoided of we would have just thought about it first.
When we learn the hard way, we tend to understand the mistakes that we have done throughout our lifetime.
We find that learning from those mistakes is the best thing we can do to feel more comfortable about living more like the way we should.
Whether that might be decisions that we have made in the past that hurt us, or decisions that may have hurt others.
Understanding when and where you were wrong is a path towards becoming better.
All of those who love us want us to do great and hope for the best.
All we should be doing is improving on ourselves every day to find the strength in heading down the better route to pursue in life. It doesn't matter how hard the past has been for you.
We must always try and beat the odds because they are in our favor if we just believe in the positives the future will bring.
Take advantage of any opportunity that you can to get away from anything that you have power over so you can fix what doesn't agree with your life.
Don't let things continue that aren't doing you any good.
Those things are the reason why you are suffering so let them go so you can feel the way you would like to.
Learning right from wrong is the best way to be so don't ever let go of yourself because learning the hard way is only the beginning path towards the light of where we are heading.
You may not know yet what exactly is your purpose but you must always remember that we do belong here so respect the moments we have as much as you can.
​We are privileged to be able to continue on after the hard way has taken so much out of us so be aware that it is a blessing that we have received. ​
See Also:
111 Angel Number Meaning

222 Angel Number Meaning

333 Angel Number Meaning

The Moon Is Beautiful Isn't It
The Sunset Is Beautiful Isn't It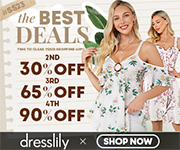 ​May The Odds Be Ever In Your Favor - Heavy
Another quote that can be considered apart of the deepest because of the meaning behind it.
​We may have came up short so many times throughout life but we can always let others make us better.
We don't have to continue dwelling on what has brought us down so far from our goals, we can always make a come-back.
Life is a journey and we shouldn't ever let road blocks stop us from knocking them down and continuing forward.
​Gain knowledge in what you must and use that knowledge to your advantage to progress.
Throughout your life, you are going to think about what you are fully capable of accomplishing.
In the meantime, you are going to get by with what you can even if you aren't proud of what you are currently doing.
The best odds to have in your favor is have that easy job that balances your bills while you pursue your dreams.
Keep heading towards the direction you would like to go because it will come. It has to eventually.
You are putting in so much effort and time to get those odds in your favor.
You are making the steps and keeping the passion going for what you are doing.
You are experiencing more about where you want your life to be at in months or years.
Setting goals is the most important part of those odds for your favor because things will get done the way you want them to during your duration of succeeding.
If you want something done, give it time to get completed by keeping your
weakness
from preventing your best.
By the "odds" being always there for you, think about what you want to do as you are a kid and what you want to be doing when you are in your 30s or 40s.
The point is be sure you know what you want to become when you are young and don't ever let that disappear as you get older.
Once you get there, whether that is career success, family, etc, you should feel accomplished and proud of yourself.

​Sometimes you may feel like the odds are not in your favor anymore.
This is where you need to make some changes with your life and learn how to fix them to get back into your favor.
Create the strategies to get yourself turned back around when you are feeling like you are pinned into that corner you never want to be in with life.
Find out how to fix the odds a little so you can still give yourself just a little bit of time to get back to you.
If you don't, it will continue feeling like prison which should never be in your favor.
Keep your head up regardless the situation and stay steady giving the odds a little push here and there towards the overall purpose.
​You will get there just keep trying.
Don't Mistake My Kindness For Weakness - Extreme
This quote can feel painful because we tend to be nice and respectful to others just to get taken advantage of in return.
Others might not see it as you are trying to help them get better instead, they take it as they can keep using it to their temporary growth.
All you are trying to do is make them feel like they have a way to become independent again if they start making different choices instead of the ones that have brought them down forever.
Eventually you may have to get to that point where you have to cut them off because they are ending up too short with you.
You are no longer weak because you did that to them which now makes you proving a point to them that you are not going to play their game.
Just because people might come off as a weak person, that can be mistakenly judged quickly.
The quote "Don't Mistake My Kindness For Weakness" means that we shouldn't quickly judge someone to be weak if they are consistently kind all the time.
In the back of their minds, they might have been learning from you all along in order to improve their selves in the best possibly way they can.
They possibly could end up in a better situation then you ever have been in.
That person can be trying to give you valuable and important information about how you can improve but if you ignore them that is on you.
You might already believe that you are doing all that you can in your life and it's good enough to you.
What you don't realize though, is if you think that it is the way it should be because it is your way, you are wrong.
You should never stop learning from others because they have been through a different route then you.
See what you can learn from others.
They have gained knowledge in their own way to become as successful as they did in whatever that may be.
Even though you didn't take that certain path in your life doesn't ever mean that it is the wrong way.
It just means that you don't understand it quite yet.
You still have time to learn it but if you don't that is also your choice.
That person might be kind, but never think for one moment, they are weak.
They are kind because they know being kind to others is important.
If you negatively impact them in anyway though, they will give you what you deserve.
Think While It's Still Legal - Brief
This is considered a painful quote because it appears like all of our lives we have dealt with so many changes within the law.

It seems like our freedom continues to get stripped from us more and more as we get older.

There was times when we felt like we were more free because we were allowed to do so much more.

Lately, it has been feeling more like prison with what we can and can't do unfortunately.

Thinking might be the next law that is put into place.

No more creativity, and no more getting ahead in life.

Only maintaining or suffering.

​Distance Makes The Heart Grow Fonder - Deep
The deepness behind this quote is for those who know that they just had to have a little space from one another to figure out if the relationship was right for them.

That distance apart helped them realize emotionally that they needed to make it more permanent so they got some freedoms back that they missed for themselves.

Sometimes people get involved with something they don't quite want to keep going after a while.

Change is a must so this quote will help others build into a stronger person by understanding it to become a better person.

​Loving You Forever - Short
Some people fall in love and when they do, they have that love attached to their soul.

​With that being said, this quote can be considered a rare quote in this day and age.

This is one of the shortest quotes out there but is considered a bright and touching quote that we can all be proud of if we were able to reach this level of love for someone else lasting forever.

In these days though, it appears that society has been seperated more often than the way it was in the past.

​Don't Cry Because It's Over, Smile Because It Happened - Extreme
This quote is apart of the deepest out there because of it's meaning behind it.

If you really think about it, most people do not leave each other on positive terms once one wants to end the relationship.

There is also the situations where people enjoy their employment but the company might have took a turn for the worse and you have to leave in order to keep bills from falling down on you.

​No matter what it might be, think deep about it and find the positive that can come out of making the next step in your life.
​See Angel Number Meanings